chapel
Our gorgeous, little white chapel, adjacent to our reception hall, Magnolia Square, and next to our rustic pergola, is the perfect location for up to 250 guests to attend a dreamy wedding in an ideal setting. The large windows overlook the landscape and make for the perfect backdrop to your once in a lifetime occasion!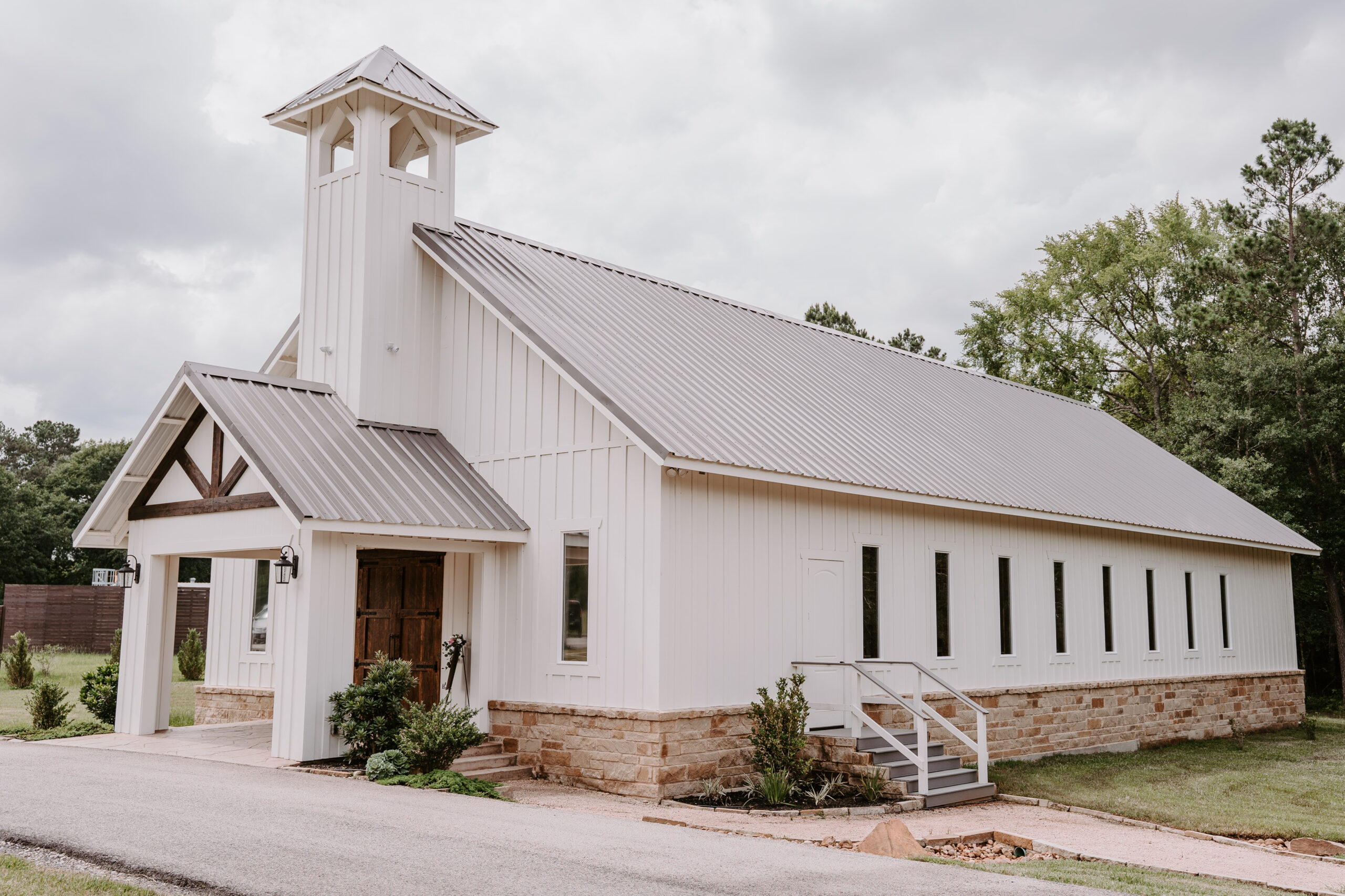 Magnolia Square
The reception hall has a spacious layout designed to comfortably accommodate events of up to 250 guests while keeping the intimate feel of southern hospitality. The majestic oak doors that slide open to reveal the wooded area behind it, have quickly become a favorite feature for photography. The high ceilings and larger than life chandeliers give your party a grandiose feel.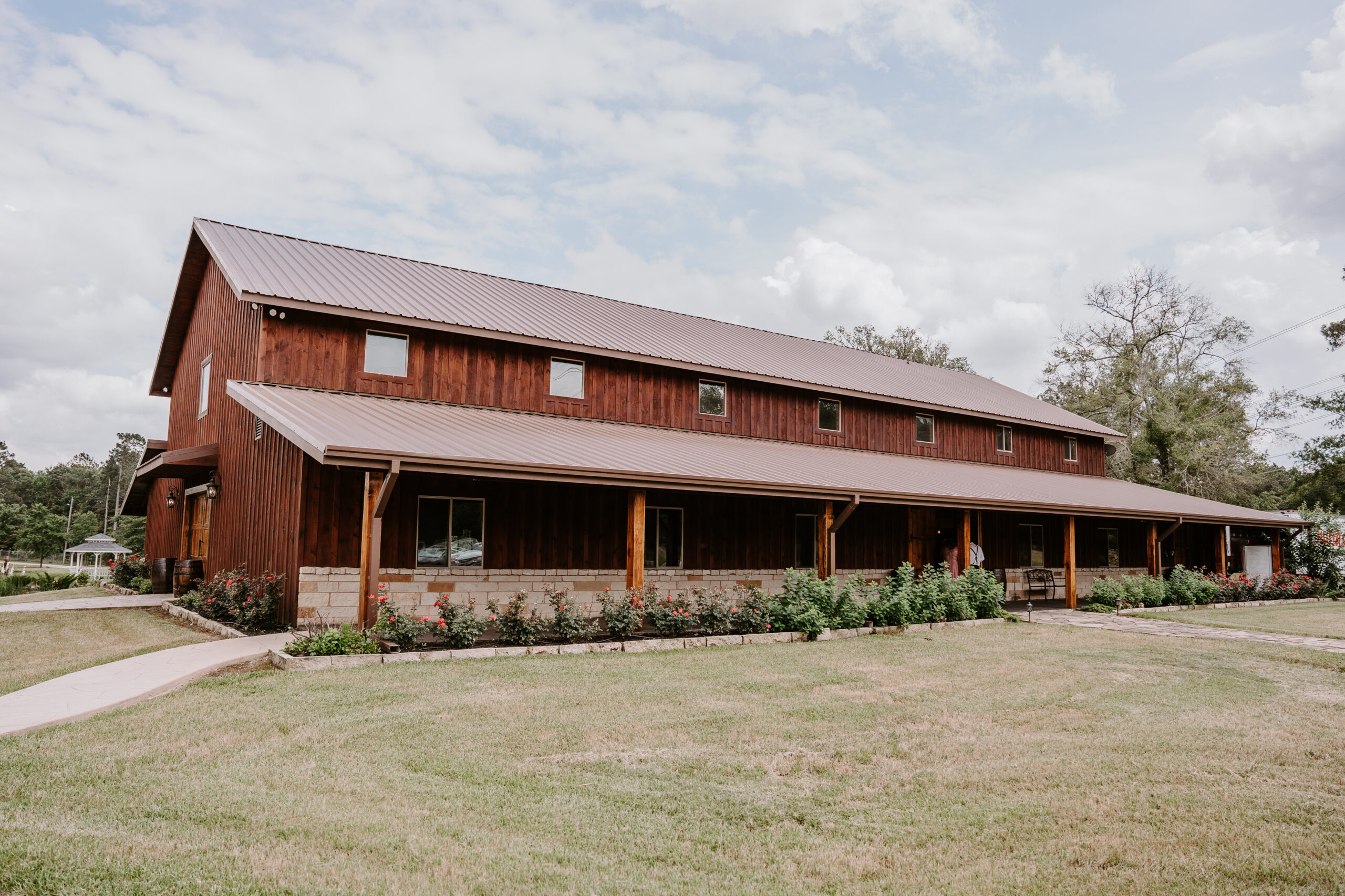 The Grove
Our beautiful outdoor wedding area and rustic pergola, wrapped in twinkle lights, with a picturesque view of the pond are perfect for any outdoor ceremony! Your guests will sit comfortably on our white garden chairs perched perfectly on our stamped concrete. This area could also be used for an outdoor cocktail hour complete with our life-size outdoor games!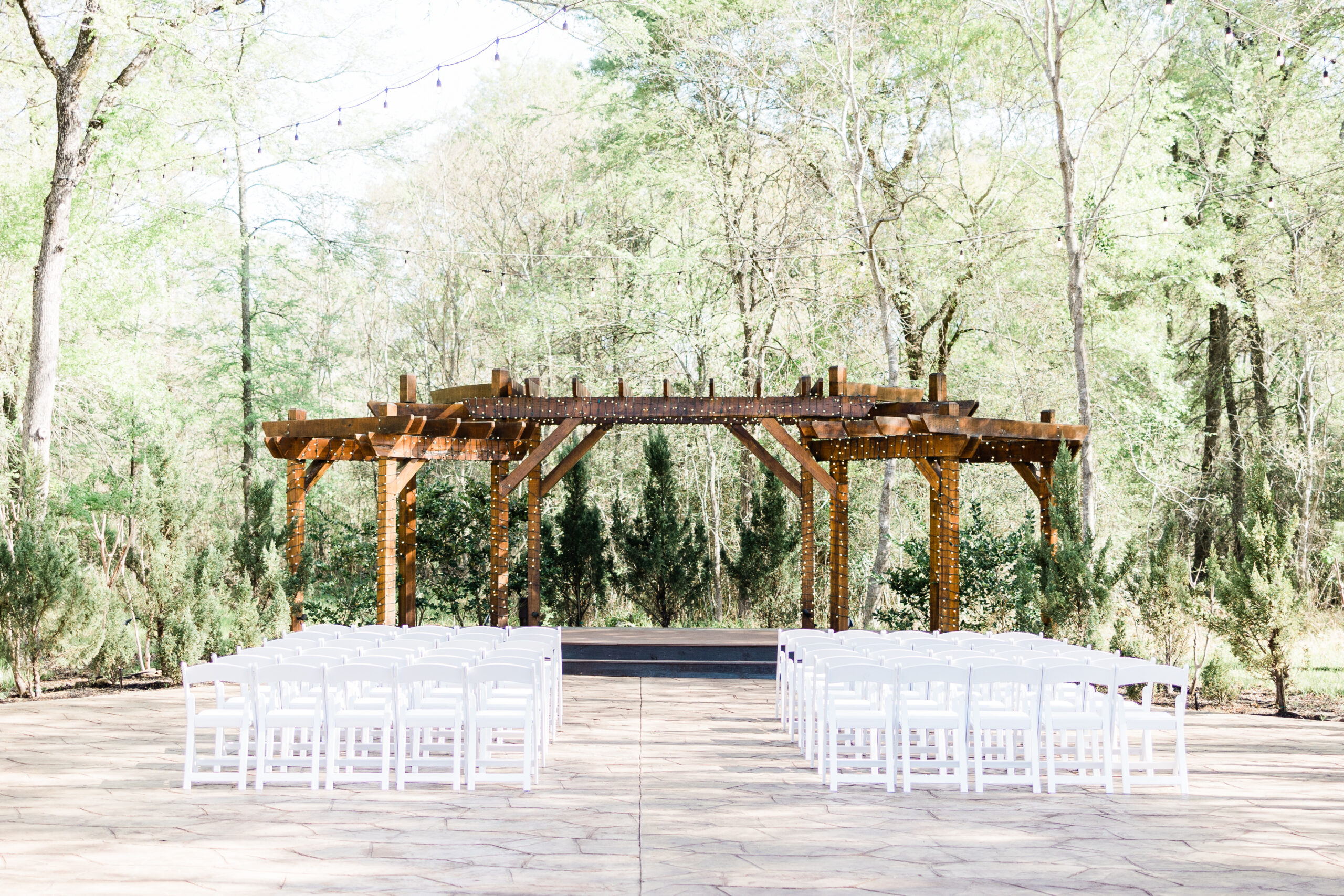 gazebo
Some of our events' most beautiful photographs come from the scenery around our 18+ acres. Whether you sneak up on your spouse-to-be for a first look before your nuptials or take a stroll among the grounds afterwards, these precious moments will always be treasured.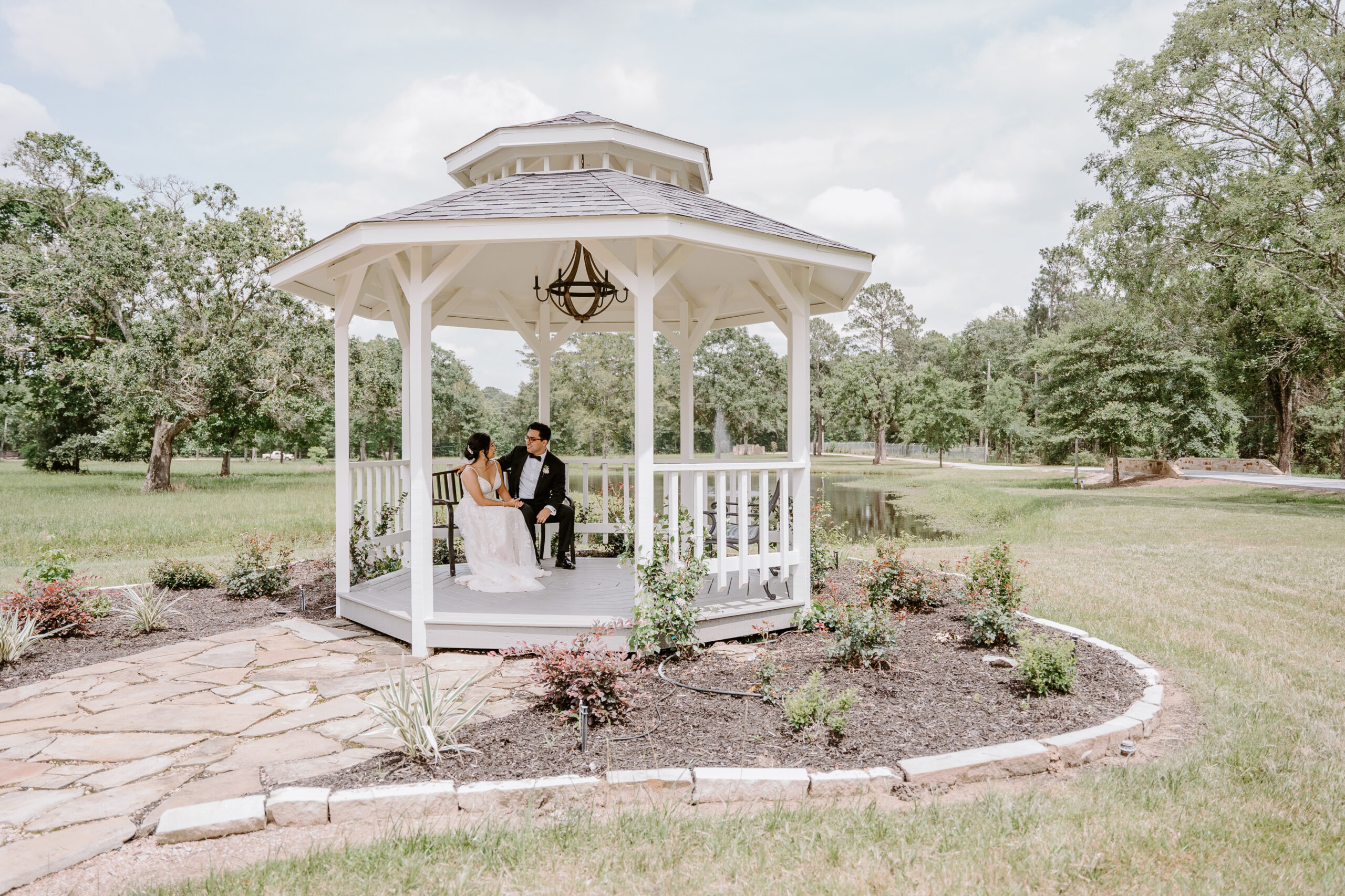 magnolia suite
The magnolia suite was designed with the intention to give you a beautiful and relaxing setting to be pampered in. It features a private bathroom, professional hair and makeup stations, a comfortable lounge area and an exclusive staircase. You'll also be able to keep an eye on things with a view overlooking the main reception area and windows to gaze out across the estate.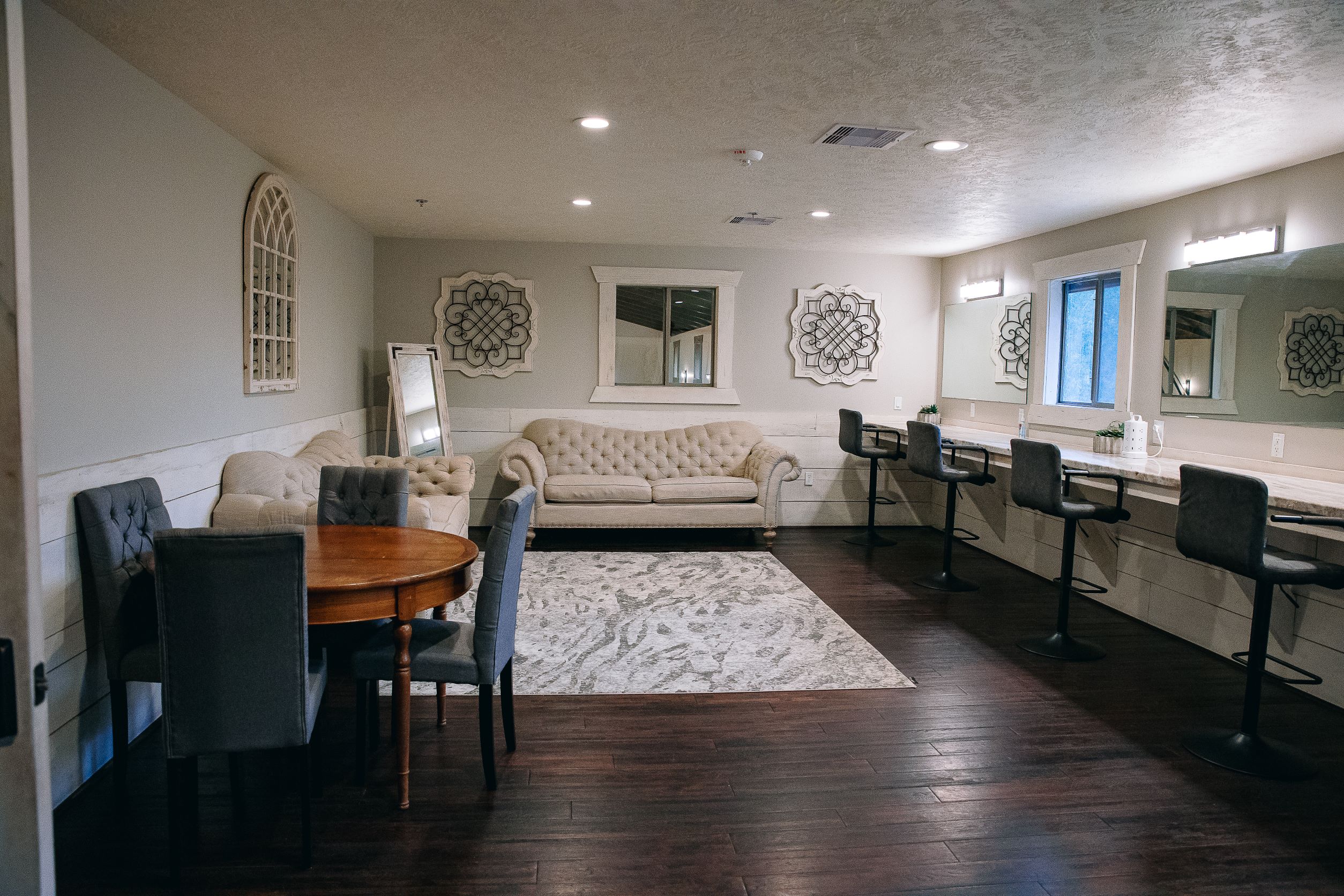 Dobbins lounge
In our Dobbins lounge, you will have all the amenities to create a fun, relaxing day. Upon arriving, you'll be able to sit back and relax on plush couches and watch a game on the big screen tv or play a game of pool.